life by the water
Live the life you love on a spectacular place, with breath taking views and exceptional qualities. Whether you want to spent your days relaxing or you are in an explorative mood, step outside and soak in the sun, approach the water, feel the freshness and the breeze or enter a boat and explore the beautiful coastline of the island.
As you enjoy in the vastness of the water before you and observe its relaxing movement, allow yourself to put things into different perspective. Small worries may seem unimportant as you swim in the pool and look in awe at the coming waves.
SNACKS
DRINKS
SEA BEDS
SEA SPORTS
EXPLORE
RELAX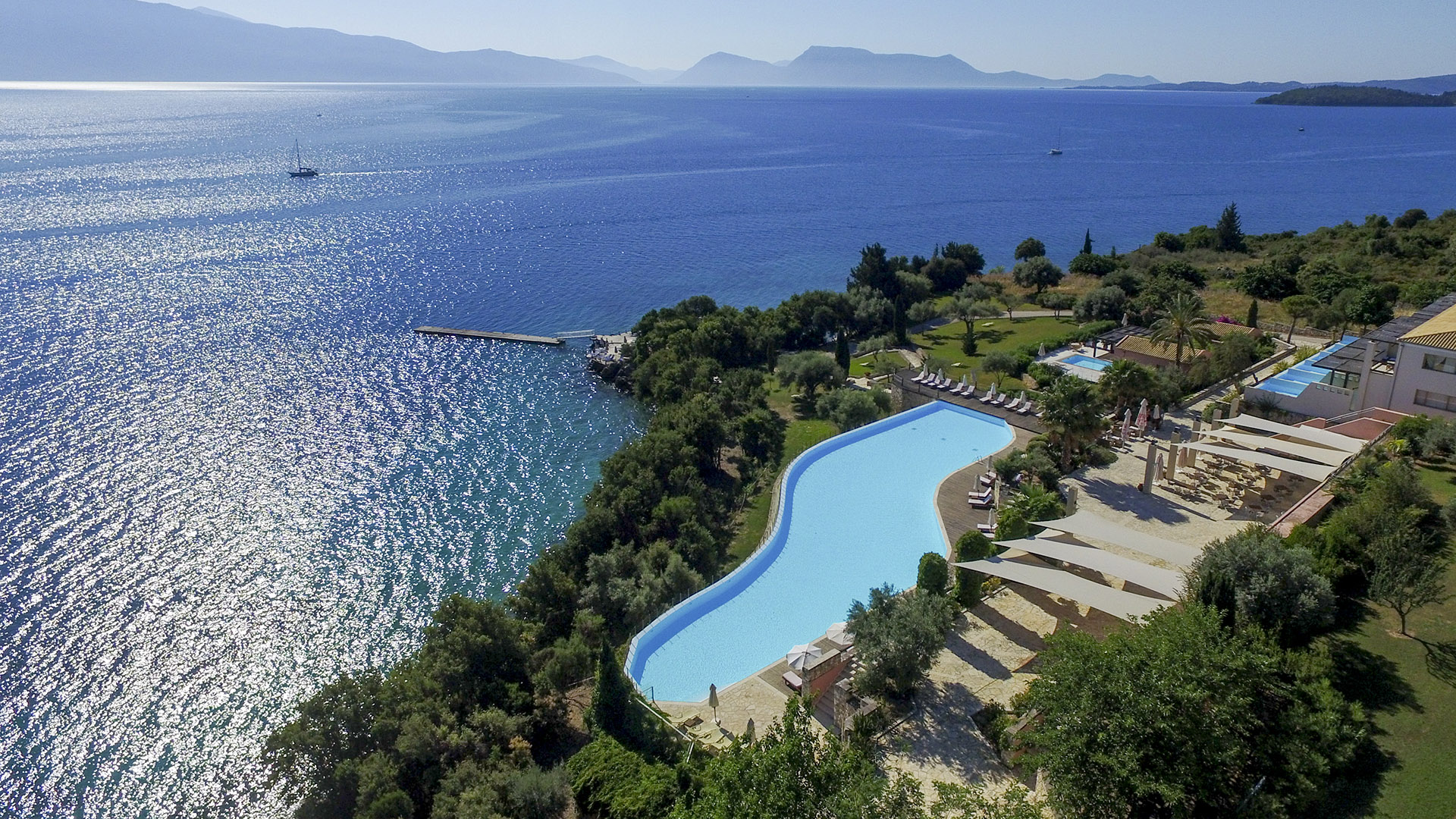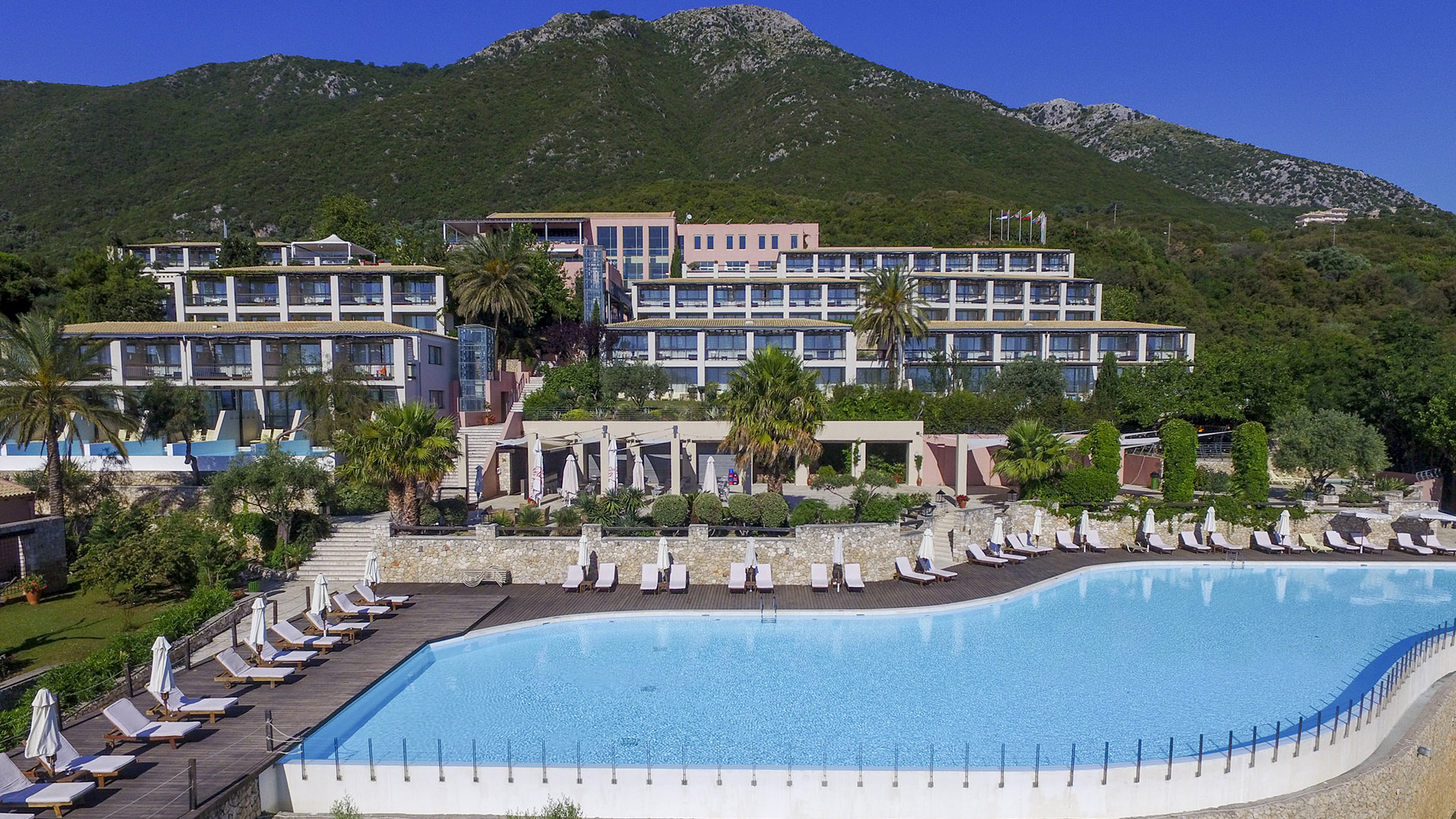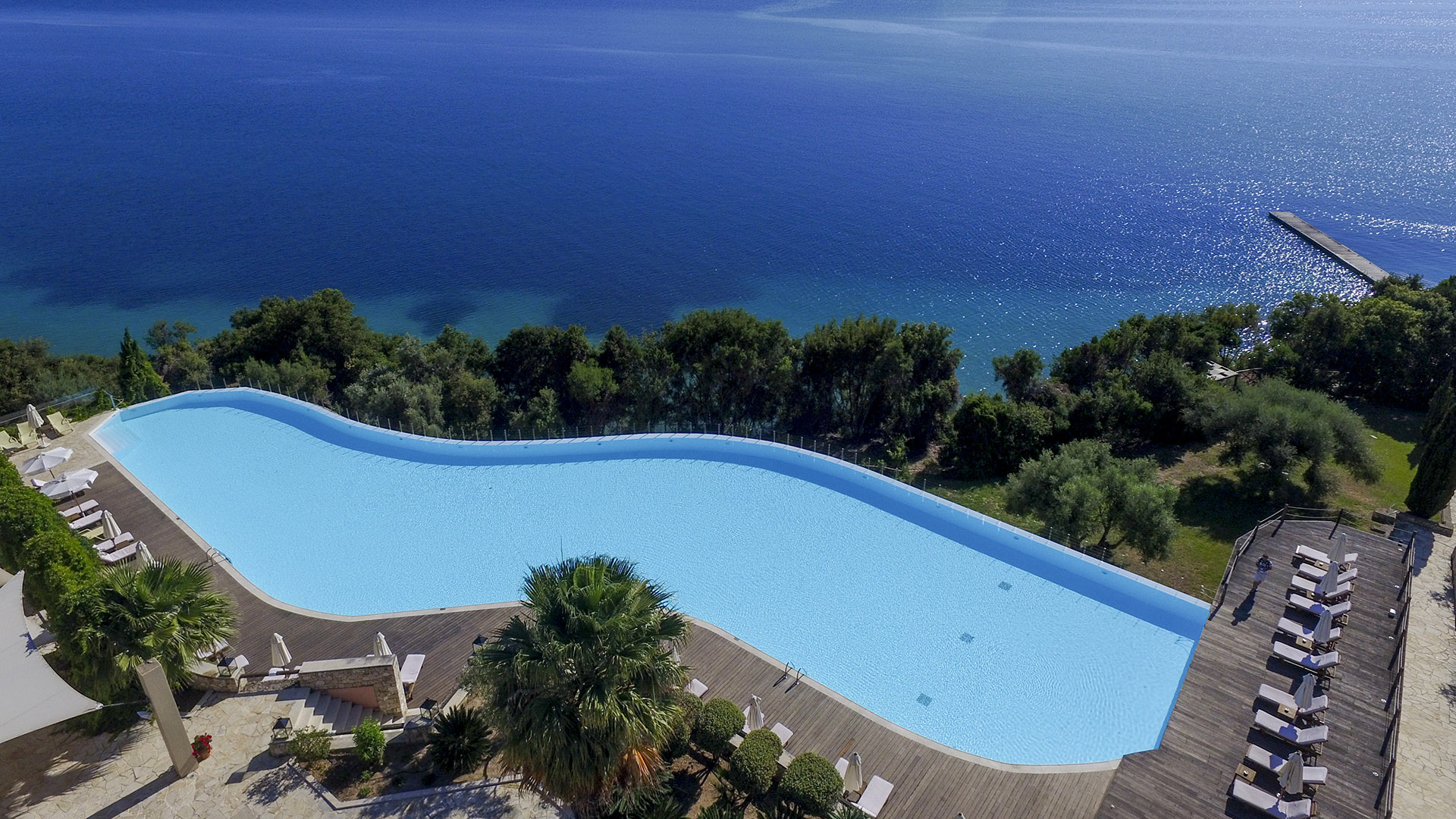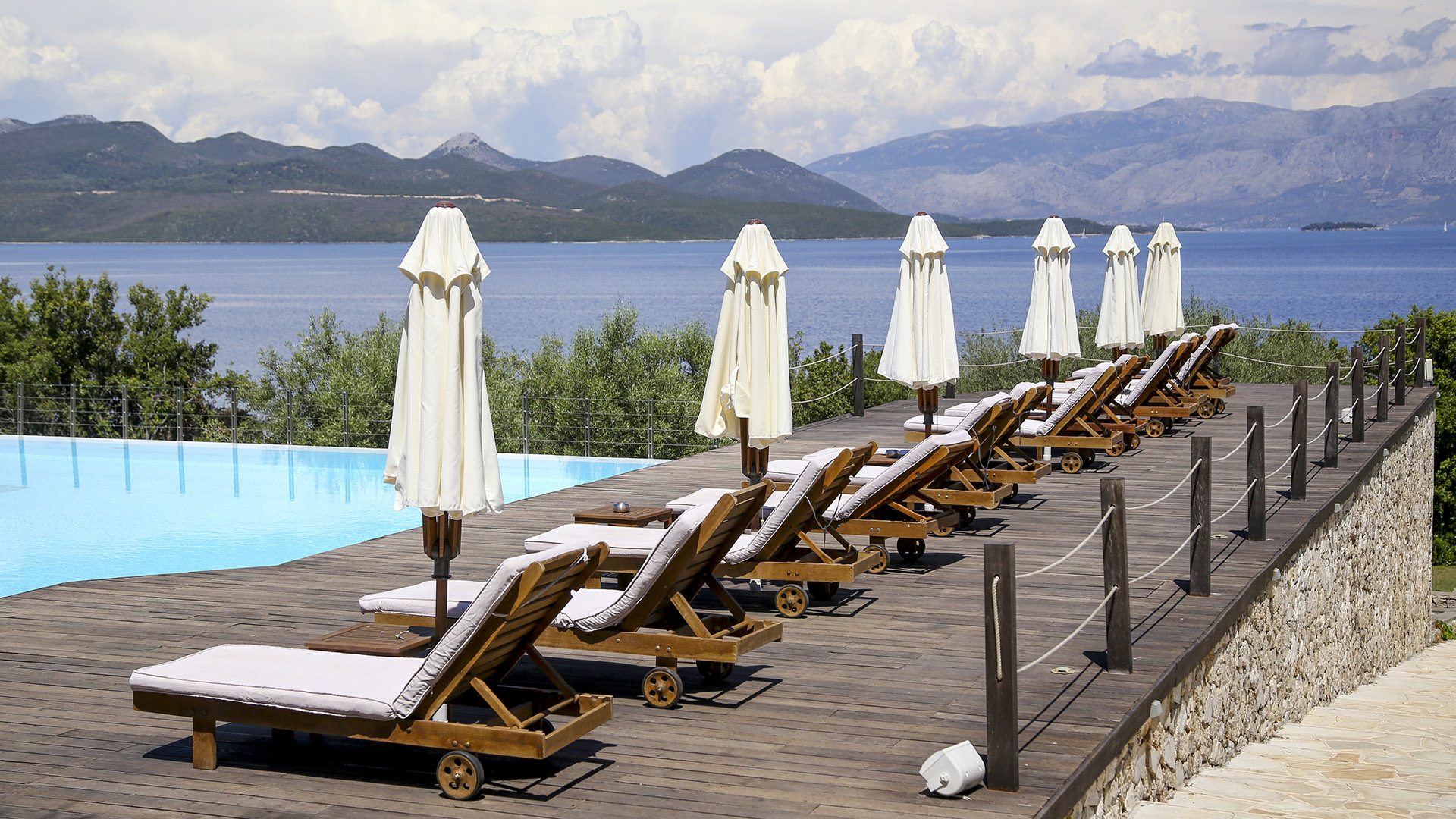 Pools
A main pool of 600sq.m and a maximum depth of 1.60m, with its pristine white sun loungers and deckchairs, is a little corner of peace with stunning sea views, where you can do lengths, work on your tan, or simply indulge under the sun. 14 private pools of ​​25sq.m. and a maximum depth of 1.50m. are completing the villas' and suites' experience.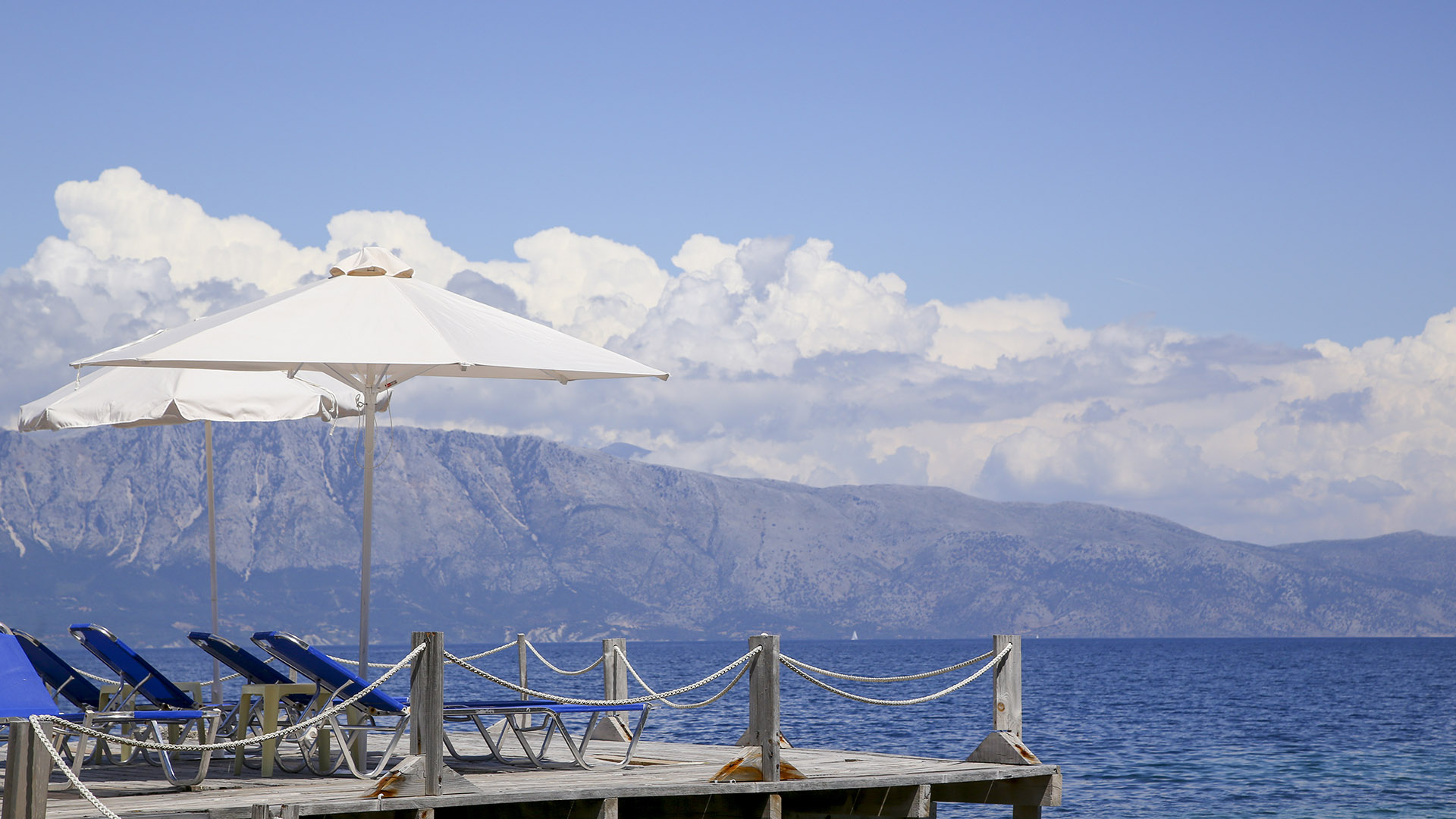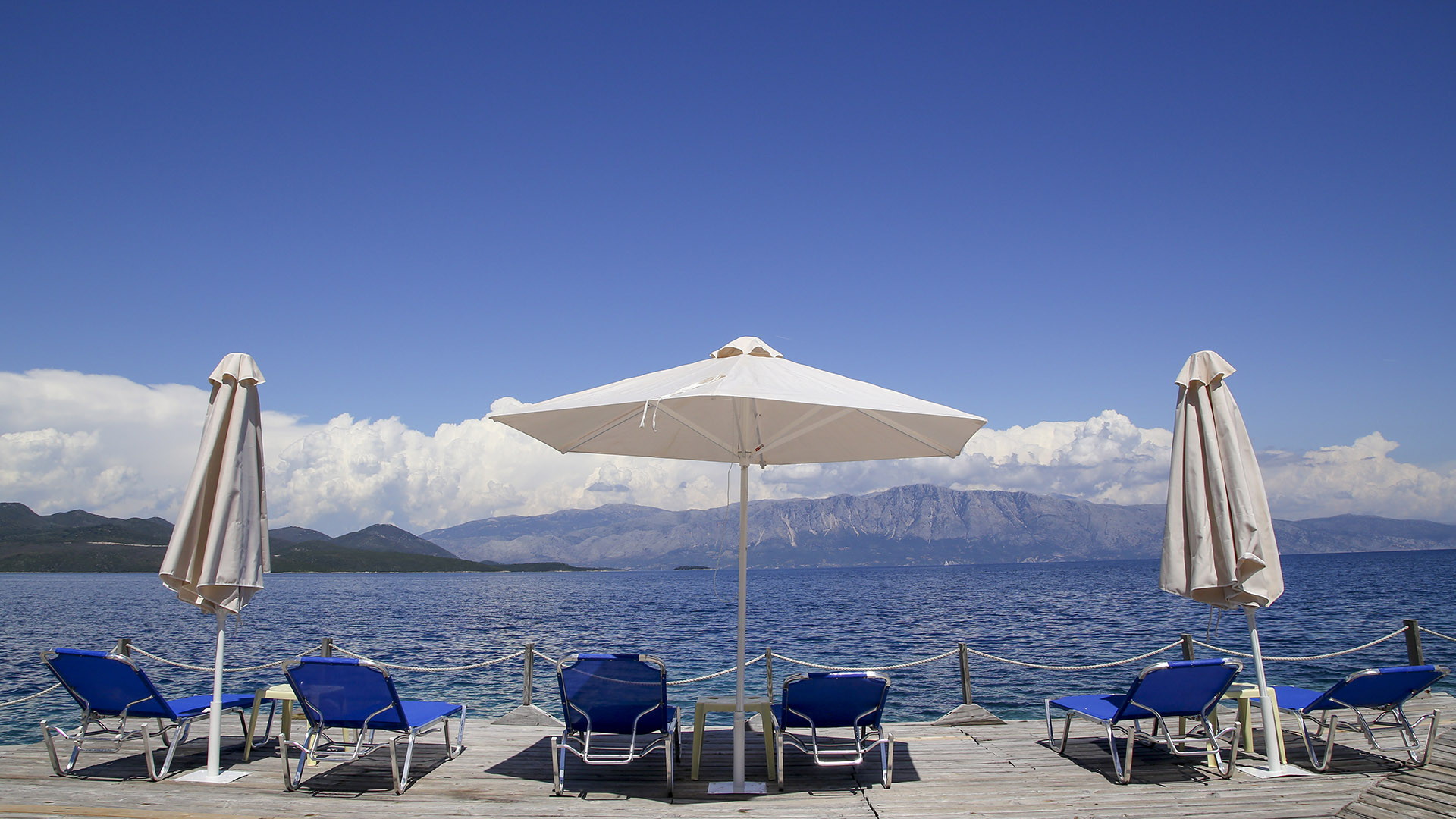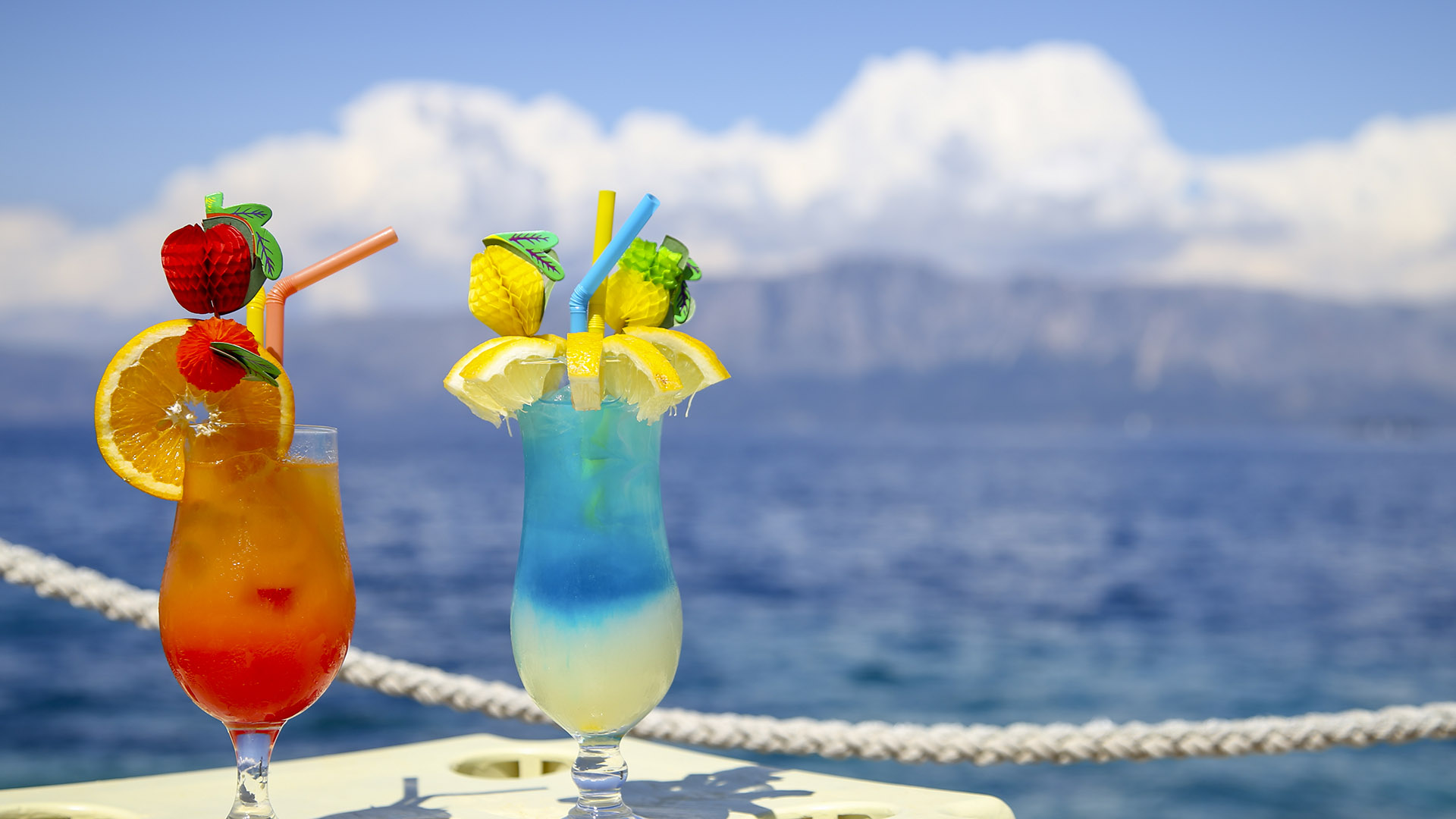 Beach
On the beach there are specially designed docks with shower facilities, sun loungers and parasols. The docks are also approachable by the sea. For those who want more than enjoying the sun and the sea there are plenty of choices for water activities and sea sports.
Sea sports:
Water skiing
Surfboards
Banana
Ringe
Paragliding